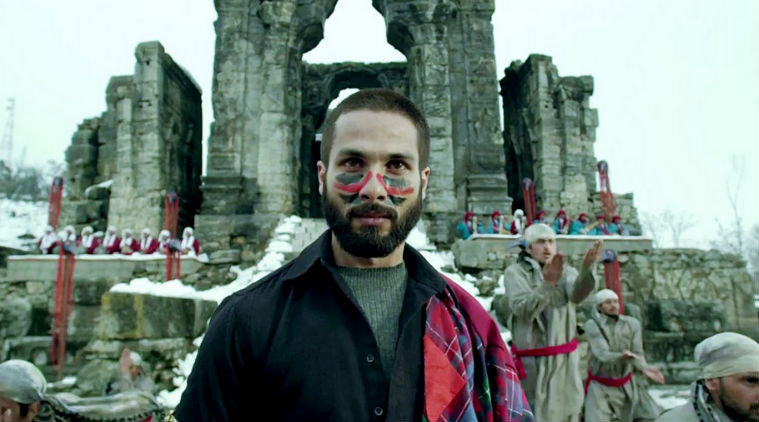 Five Movies in Bollywood Faced Protests similar to Sanjay Leela Bhansali's 'Padmavati'.
Every year, Bollywood releases hundreds of movies and out of which few are those which face threats or protests from certain fringe groups due to religious face. These movies are either period or social drama. It's saddening to see where filmmakers are trying to bring the hidden stories into the screen, but have to face the problem freedom of expression. The current scenario of the epic movie Padmavati is the fresh example. Rajputs of Rajasthan and some fringe groups to get mileage for political benefits have been immensely protesting to ban the movie. The reason cited is, their queen Padmavati has been shown in a bad light. The movie is about the 14th-century queen Padmini of Chittor in Rajasthan, who set herself on fire to avoid having to capitulate to Delhi Sultan Alauddin Khiji after her husband, was killed in battle.However, the fringe without watching the movie have stated that movie presents their queen in a wrong way. BJPs senior leader of Haryana, Suraj Pal Amu has been offered 10 crores to anyone who beheads Ms. Padukone and the movie's director. This is not the first time when movies in Bollywood faced protests.
Let us check other movies which faced major block from groups:
1) Water:
Directed by Deepa Mehta, the movie raised the age-old rituals of widows in India. The film faced several protests and the shooting was stalled. Eventually, Deepa Mehta went to Sri Lanka to complete the movie.
2) Haider:
Directed by Vishal Bharadwaj, Haider deals with the disturbed conditions of J&K and starred Kay Kay Menon, Tabu, Irrfan Khan, Shraddha Kapoor and Shahid Kapoor. During the shoot, students of Kashmir University at Hazratbal protested against the shooting inside the campus as the national flag was hoisted during the shoot.
3) Goliyon Ki Raasleela: Ram Leela:
Directed by Sanjay Leela Bhansali, Ram Leela faced the flak from the certain group because of the title name referred to the Hindu mythology characters. Even though Bhansali changed the name to Goliyon Ki Raasleela, arrest warrants were issued against the film's lead actors, Deepika Padukone and Ranveer Singh. However, the movie went ahead to get released.
4) Madras Cafe:
John Abraham's production venture, Madras Cafe came under the protest from Tamil politics because it presented the story of the assassination of former Prime Minister, Rajiv Gandhi. Tamil political parties demanded the ban on the film as they were in the view that LTTE members are shown in bad light. Mumbai BJP president was against its release in Mumbai due to political reasons.
5) Fire:
A part of the trilogy movie from Deepa Mehta, Fire was based on homosexuality and right to freedom of speech. Noted actresses Shabana Azmi and Nandita Das shared a lesbian relationship in the film which did not go down well with the certain group.
Read More: Top 5 Bollywood Movies to watch in 2nd Half of 2017