So the wedding season has arrived and it's time to flock at some of the top wedding stores to buy the best costumes for the D-Day. It is the most important affair for both bride and the groom where they will find the best clothes for the event. With Delhi being the capital of such high-end wedding affairs, one can find some top stores where you can find local to high label wedding products. From accessories to clothing, you will find the best items with a lot of assortments and options.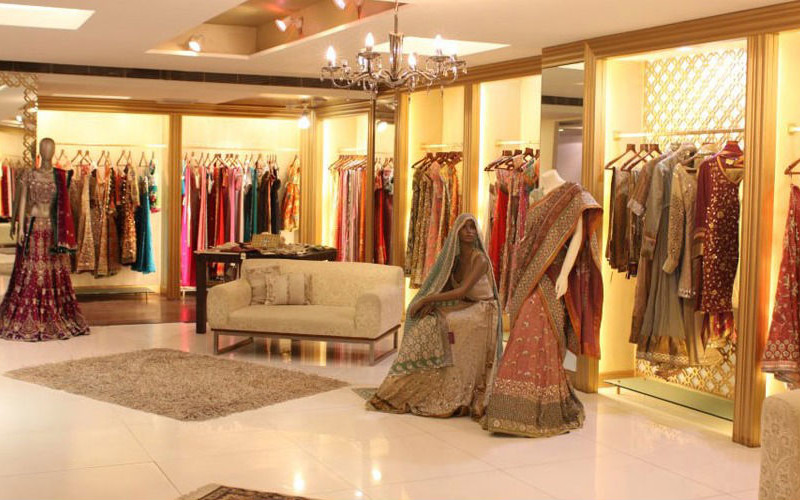 So let us check the top 5 wedding shopping places in Delhi and spend your time conveniently:
1) Chandni Chowk:
One of the oldest and most popular shopping markets in Delhi, Chandni Chowk is the heaven for those who are looking for wedding items. It is divided into certain markets which are meant for goods and products. Check out the Kinari Bazaar for authentic wedding shopping, where you will find fabrics, zari borders, Parsi borders, ribbon laces, motifs for sarees and kurtas, and latkans. The best part of the market is the low rate of a high-quality product.
2) Karol Bagh:
This is next most visited shopping area in Delhi for wedding shopping. If you're good at bargaining, then this is your place. Sahol Fashion Bazaar, Frontier Raas, K.S Mall and other options offer a range of wedding products for men and women. Authentic Indian menswear and womenswear are available in the shopping area. It's a one-stop wedding shopping location.
3) South Extension:
If you are done with the bride and groom shopping, then head to South Extension to buy items for the family. It is a great place for families to purchase wedding items at a cheap rate. From accessories to other products, you will find a good number of products under best price.
4) Lajpat Nagar:
There are some old and newly established showrooms in Lajpat Nagar for wedding shopping. Prakash Collection, KC Creations, and Ghoonghat Dupatta are some of the options. From garments to designer wear, there is a wide range of options to select and buy. To add more, if you want to go for branded designer items, then you can find exclusive work of Manish Malhotra's and Ritu Kumars nearby, in their outlets.
5) Hauz Khas:
This place has now become the top location for ethnic and designer wear for wedding events. There are boutiques of well-known designers. From formal wear to designer wear, Hauz Khas offers the best options for shoppers. Check out Rico, where you will find an exclusive collection of lehengas and Kurtis. Also, there are light kamarbandhs to go with cocktail sarees.
Conclusion:
Before you head to any of these places, make sure to list down the right stores where you can find the best items under best price.
Read More: Goodbye Winter Season: Fun things to do while winter lasts