We are living in an era where digital marketing is the talk of the town among the whole business industry. The knowledge, skill, and strategy are being induced in the digital marketing to yield some good results.
Although there can be n number of factors which can resist digital change inside an organization. However, pushing for digital reforms in a veteran company who has some real rigid hierarchical structure is quite of a daunting task.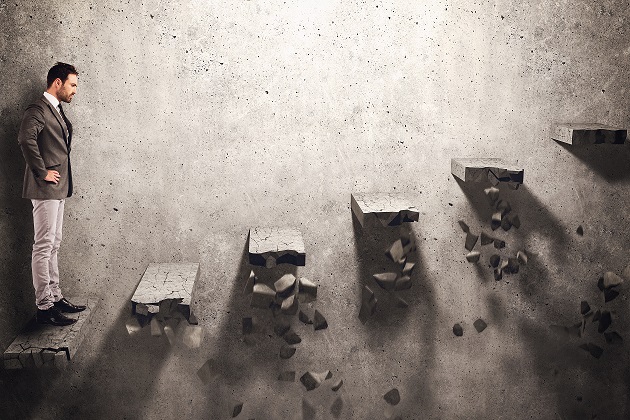 The problem arises when an Industrial era company is not able to get out of that Industrial hangover. The people running the organization is it be stakeholders, the board of members or even the owners are reluctant to apply changes and the companies who are not that digital savvy is themselves responsible for this debacle because these professionals didn't make any significant strides towards digital marketing services in their organization.
There are few major reasons which we being as digital marketing consultant feel is evident and responsible for not letting the digital marketing getting into full swing:
Being ignorant about digital marketing:
Honestly, there are too many professionals in the market who themselves has a very limited knowledge about digital marketing. Some of them think it is just a tool which requires a different level of skills to use. Ignoring the fact that the skills used in digital marketing can be mastered by devoting a little time and efforts and it's not even very technical just you have to understand the concepts and then you're ready to go.
Poor/no roadmap for effective digital marketing:
Many companies and even some successful ones don't have any effective digital strategy to implement. The traditional approach of the company folk singers their own growth opportunities in a sector which will grow about ten fold in a near five years, according to a study.
Their own short sighted approach focuses only on the short term goals instead of long term, growth driven digital programs which should be encouraged so that the growth ratio can be achieved in future.
No proper budget allocation:
This barrier effectively contributes to the failure of digital marketing. As the companies deliberately try to allow fewer or no budget for digital marketing, they tend to prioritize other stuff rather than investing their money in digital marketing. Even though you don't need a very hefty amount of digital marketing, instead its ROI is much more than the invested sum.
It should be appropriate for companies if they allocate a decent budget for training their employees in Digital Marketing Training Gurgaon or even they can hire a Digital Marketing company for their digital engagement program which is better because it gives some swift results and the company will know the power of digital marketing in a short span of time.
Wrong choices:
Some companies hire a third party digital marketing company to get the results, however, the problem arises when the hired company is not able to perform up to the expectations. It can be because of some varied reasons but because of the failure of a hired company the host company's has to suffer in terms of competition, revenue etc.
Instead of a shot in the dark, the company should do a proper background check before hiring third party service. Ask about their previous endeavors, experience etc., and most importantly give them two or three months to show results so that you will also come whether the results or satisfactory or not.
I hope these reasons are enough for you to understand why some companies for not taking digital marketing services.
Here in Current Repairs, we try to overcome all these barriers by providing some legitimate advice and results. We are being termed as the Best Digital Marketing Company Gurgaon by our clients.
Thanks for reading.