The real estate projects in India are becoming more and more expensive and luxurious. This also shows how economically people in India are growing and stepping forward to invest in expensive residential apartments. These residential apartments carry luxury amenities that are worth investing on and living under. From Mukesh Ambani's Antilla to SRKs Mannat, each carries more than Rs 1000 crores value.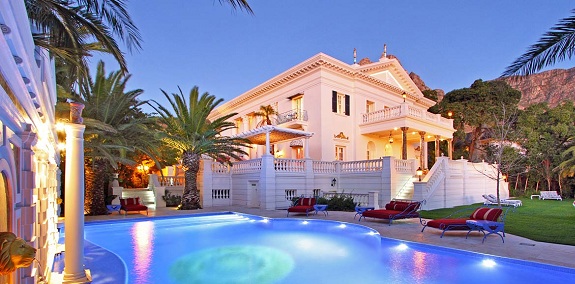 We list down top 5 expensive residential projects in India which are worth mentioning:
Antilla by Mukesh Ambani:
Located in Mumbai, this is the most expensive residential building costing around Rs 10,000 crores and has an unusual structure. It is being deemed as the 2nd most property after Buckingham Palace. The structure has 27 floors and some of the fascinating features. However, the structure also came under severe criticism in all sense.
Mannat House by SRK:
Overlooking the Bandra Bandstand, Mannat is undoubtedly the most iconic home owned by a Bollywood star. Every corner of the home is tastefully designed giving a royal treat for eyes. In fact, the property is being listed in the 10 top houses in the world.
JK House by Gautam Singhania:
JK House at Breach Kandy is the next most expensive apartment owned by businessman Gautam Singhania, CEO of Raymond textiles. From Museum to helipad, it has everything, what a luxury home should have.
Vijay Mallya Residence- UB City:
Vijay Mallya is known for having a king life and his palace really showcases his taste. The mansion is built in UB city and carries a worth of Rs 100 crore.
Naveen Jindal Residence, Delhi:
Industrialist and politician Navin Jindal is next in the list with his expensive home of worth Rs 125-150 crore in Delhi. Named as Leafy Lutyens Bungalow, it is worth witnessing this expensive palace.
Other expensive residential houses include:
Ratan Tata Residence- Mumbai
Anil Ambani's Abode- Mumbai
NCPA Apartments
For More, Interesting Info Visit Our Official Site