Virat Anushka wedding: How the couple managed to surprise everyone with the big news
Virat Anushka wedding: After all the speculations and drama over Virat Kohli and Anushka Sharma sudden backpacking to Italy, the world finally gets to see the pictures of two lovebirds getting hooked for lifelong. One of the most talked about weddings in recent times, two stars from different genre finally became one soul in Italy's Borgo Finocchieto, a countryside resort, which is also said to be the most expensive holiday resort in the world. On 11th Dec 2017, both Virat Kohli and Anushka Sharma shared their wedding photos on their respective Twitter accounts.
Both on their account wrote, "Today we have promised each other to be bound in love forever. We are truly blessed to share the news with you. This beautiful day will be made more special with the love and support of our family of fans & well-wishers. Thank you for being such an important part of our journey."
The First Meet:
The two met first time during the ad shoot in 2013 for a shampoo brand. Since then, their love blossomed. Both Virat and Anushka were firming their feet in their respective industry. The two tried their best to hide their relationship but were always seen together. In one incident it was reported that Indian team's arrival from South Africa tour in 2014 in Mumbai, the cricketer headed straight to Anushka's home.
Later, Anushka too was often seen on the stands matches played by the Indian team in different countries. One of the iconic moments was seen when Virat blew a flying kiss towards his lady love after scoring a ton against the Sri Lanka in 2014 ODI.
The Storm:
There were situations when Anushka was heavily targeted on social media for India's loss and poor performance by Virat Kohli. However, Virat supported her and slammed the trollers. Also in 2016, Virat posted an image on Instagram with a photo of himself having a caption of Heartbroken. It was speculated that the two got separated.
Back on Track:
Things got back on track as they sorted out differences. In fact, Virat thanked Anushka many times for making him a better person.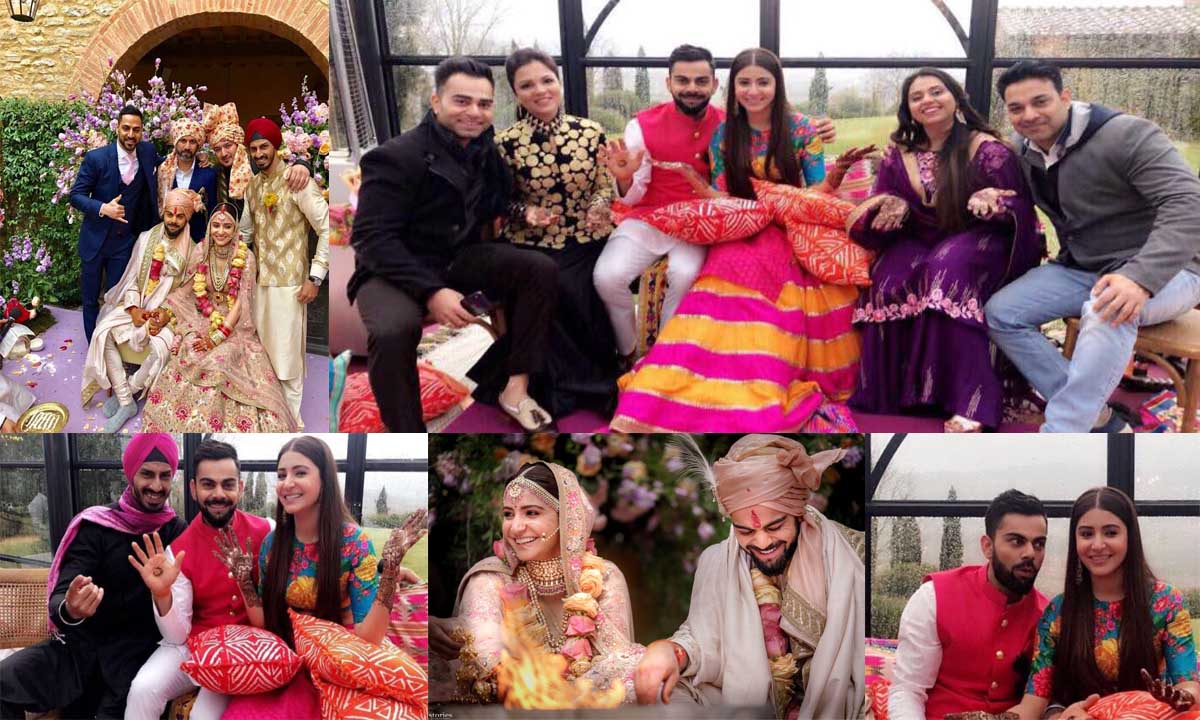 Virat Anushka Wedding Marriage and Reception: 
Well, the wedding ceremony got over, the reception will be held on 21st December in Delhi for family and close friends, again on 26th December, grand reception in Mumbai for cricketers and film industry people.
Today we have promised each other to be bound in love for ever. We are truly blessed to share the news with you.This beautiful day will be made more special with the love and support of our family of fans & well wishers. Thank you for being such an important part of our journey. pic.twitter.com/aobTUwMNAK

— Virat Kohli (@imVkohli) December 11, 2017