After snowballing North India with unlimited fun and playful adventure fun parks,  Fun City is now in 'Amchi Mumbai' giving tiny tots, teens, and adults a unique way to experience their own wonderland! Gone are the days when Mumbaikars needed to travel abroad to experience the thrill and excitement of family entertainment center. Fun city is designed like a fantasy island where you and your kids will get a chance to rejoice and bond over some amazing rides and games!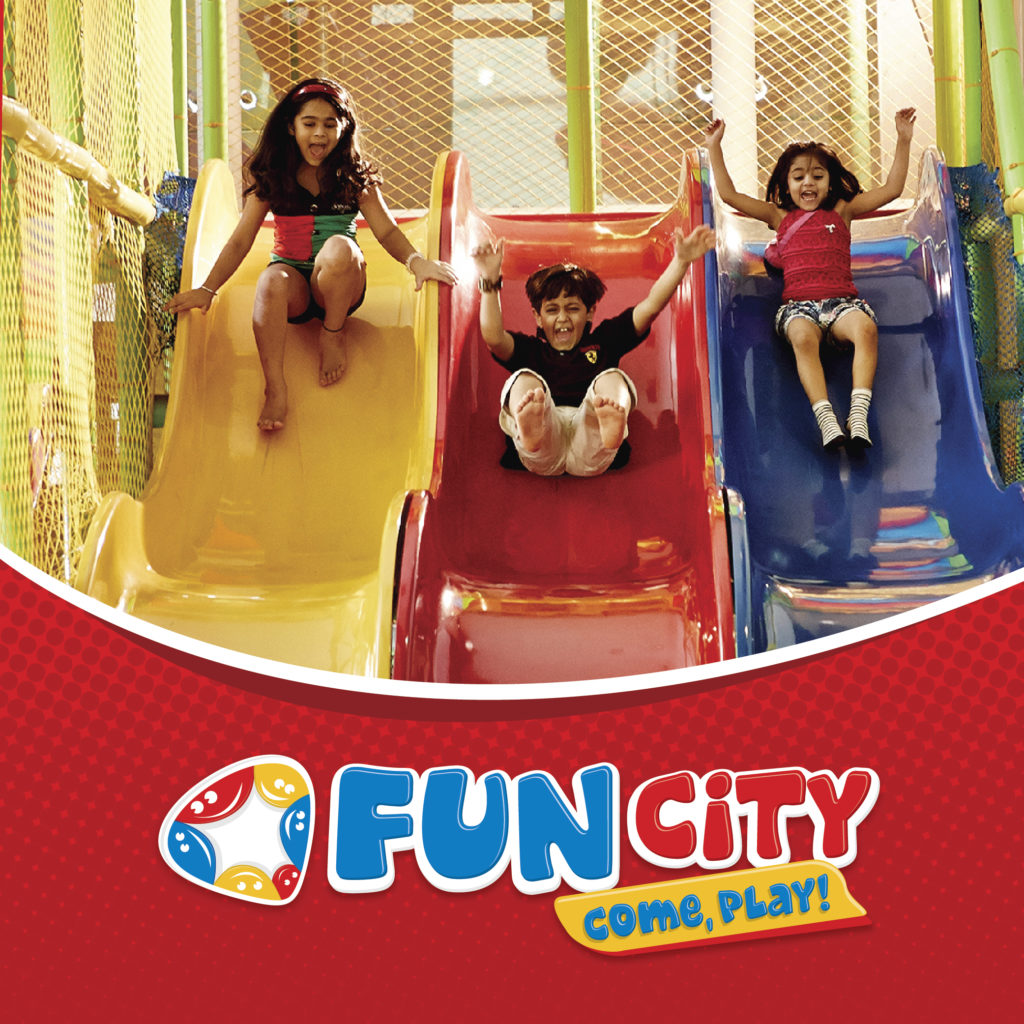 They are offering a variety of attractions such as Crazy Gliders, Hello Kitty Fun House, Submarine, Ocean Carousal and much more to the delight of the little ones. Let your kids embrace these rides and see how much they enjoy their time. Introduce your kids to a brand-new world full of adventure and excitement! They will love you for it!
The Play Zone at Fun City offers safe and kids-friendly play structures with a variety of colorful and attractive elements to engage the children. Moreover, a hygienic environment to let the child play and learn without the worry of getting sick! It's important to help kids build an imagination that's their own. It not only sharpens their mind but also improves their cognitive skills which lead to an overall healthy development. Fun City gives a platform where everyone can perform various activities without you worrying about their safety as their experienced play facilitators are there to ensure that the play area is riskless and guarded, and to provide encouragement and guidance when needed.
That's not all! Now they are having a surprise for grown-ups too. Have you ever experienced the adrenalin rush gushing inside your body? Have you ever felt a thrill and a chill at the same time when gravity pulls you down? How about a ride wherein the wind blows in your face and unknown sensation forces you scream on top of your voice? Well, we are talking about the newly launched customized roller-coaster which is one of its kind! It's profusely designed to let riders feel a new level of fluctuating emotions. If you love to walk the thin line between elation and fear, get ready for the goosebumps!
Learning while playing is an ideal method to give your child a new perspective to grow their intellect while never compromising on the overall expansion of their personality. With a staggering campus and beautiful ambiance, Fun City is all set to launch at Infinity Mall, Malad