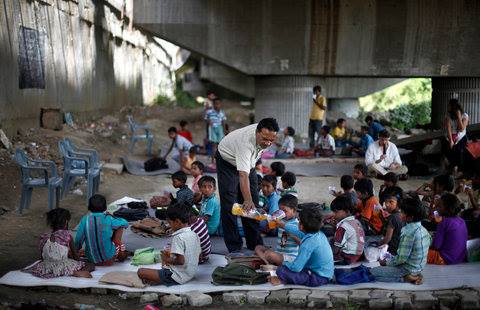 We National NGO understand that the basic needs of a human being are food, shelter, and clothing to survive on this earth. Yes, it is true. But is human life only about survival. Of course not. it is much above that. You need to live a life and not just survive.
So you need to add some more basic needs to the above-said list. One of them is surely education. Yes in this modern world basic education and literacy play an important role in giving you a better life.
When so many people are deprived of the most basic needs of food, shelter, and clothing how is it ever possible for them to think of getting some education for themselves.
Yes, the downtrodden are always in search of these basic needs. But is it not the duty of the ones who have enough to come to their aid and provide them these so that they can get abetter life.
National NGO is one such philanthropist organization that is doing its best in this field and trying to provide healthcare, education and other facilities to the deprived children.
Similarly, you have some people like Rajesh Kumar Sharma in Delhi who imparts education to about 200 children all free of cost. After he closes down the grocery store he runs he goes to the Delhi metro bridge. Every day he goes to this place near the Yamuna Bank Depot not to enjoy some moments to himself but to impart education to some deprived children.
There is no basic facility as a regular school would have. A roll of polystyrene is used to seat the children and the walls of the under bridge painted black are used as blackboards.
Such unique way of imparting education to the needy can be thought only by a philanthropist like Rajesh Kumar Sharma.
The people at National NGO Delhi were very appreciative of his work. The NGO is doing a good work as a team.