After a slight delay in the launch, Oh My God by Bayaweaver re-launches the project and the construction work has already commenced. The sales start from 21/9/2017. This new age retail cum studio residential project is strategically located in Noida Expressway, Sector 129, Noida and is well connected to other parts of Delhi and Gurgaon.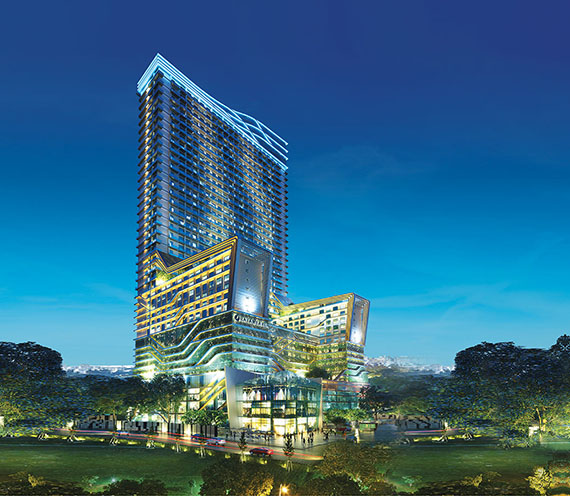 This magnificent project is designed with the blend of luxury lifestyle retail and serviced apartments spread over 3 lac sq.ft. This opulent project will be the home of high-end designer stores with international brands, gold souk and state-of-the-multiplex. OMG is the neighborhood to some of the established luxury commercial and residential projects, turning the location more prominent to invest on.
Your Dream Space re-launches:
OMG was delayed due to NGT (National Green Tribunal) ban as 3.79% of the project is of commercial usage covering the major environmental land. However, it has now been cleared making it an environmental friendly project. Funded by IIFL, OMG is also being registered under RERA and has partnered with HDFC for investment loans. Thus, the project gives a full share of confidence on investors to invest.
OMG is designed by reputed international architects to give a complete makeover to your lifestyle. Shop endlessly at some of the top international brands opening inner space of the project and get a full pano view of Noida while you have a dinner at the Sky Bar.
Bayaweaver has designed this studio commercial project effortlessly to safeguard your interest and give a new dimension to your life.
A Smart New Project in Noida:
OMG is a smart new commercial studio project located in coveted address and nestled among the best educational institutes, expansive gold courses and sprawling malls around. With the residential projects coming up, the footfalls to this commercial arena will be certainly boosted. Some of the catchment promises are:
100,000 new apartments to come up by 2020
100,000 vehicles to ply by 2021
27 new parks in 105 acres and 29 acres of herbal garden to come up in Sector 91
Complete Green Future awaits in this location
These future developments are enough for you to invest in this promising new project for a long-term investment benefit. So visit our office on 21/9/2017 to join hands in this ultra-luxury commercial project of Noida.
For more update visit – http://www.bayaweaver.in/omgnoida/index.html