When IPL started the novelty attracted many. After that it was tabooed by scandals like Spot fixing, Cheer leader scandals, gifts from Subratosahara to players, conflict of interest by N. Srinivasan and M. S. Dhoni. Additionally It went out of India twice reduced Indian viewers.Players like Sachintendulkar, Ganguly, Dravid, Gilchrist, Shane Warne, Ponting, McGrath, Clarke, Kumble, Laxmanretired.
all this affected viewers.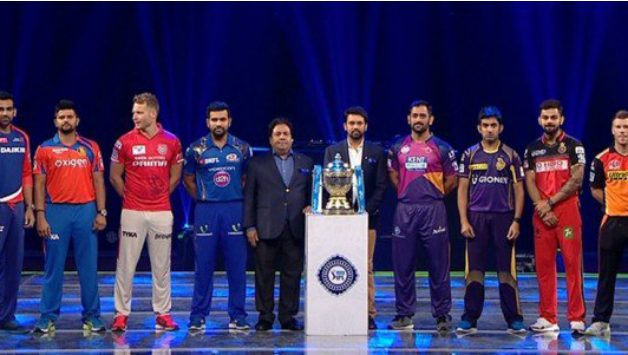 I think IPL lost its craze some 2 or 3 years ago itself. There reasons are many.
1) It just has too many matches. Every-time playing with every other team twice. Around          56 matches for just 8 teams.
2) Concepts like the super over and others are not yet clear to most people including me.
3) There are just too many ads these days in tv. Sometimes even between successive balls.
4) The replays are not available. When someone loses their wicket, there used to be replays      of how it happened. Nowadays, the replays are shown for a lesser time than they were          used to.
5) The chief reason for IPL's flaccidity is the constantly changing teams. Since the inception        of the tournament, three teams have become defunct and two are serving a suspension.        Of all teams, only Kolkata Knight Riders, Mumbai Indians, Royal Challengers Bangalore,          Kings XI Punjab and Delhi Daredevils have managed to survive all nine seasons, although      Delhi Daredevils has already had a partial re-branding.
6) The choice of hosts is also questionable since a mere perfunctory appraisal lays bare the        fact that the picked hosts have no background in cricket nor sports, but are mere models      who have been hired to pander the venereal senses of the viewers. If glamour is what            viewers need, in the era of internet, it should be told that the viewers have more and            better options than watching IPL.
7) Cricket has seen a number of similar leagues being established and hence, the concoction      of players from different countries is no more the unique selling point of IPL.
If the league's administration could iron out the few glitches and genuinely attempt to enamour global fans, then the IPL has the potential to help cricket market itself to unexplored territories.