The evolution of corporate training has changed a lot in recent years. It goes beyond training and helps the employees to be more productive and professional. Corporate trainers are often seen as strategic partners who can show the way to success in business. As most organizations go through several drawbacks from the perspective of skills, hiring a corporate trainer can change the game. Some companies report that it takes about three to five years to get seasoned professionals. Corporate trainers in India transformed the way Indian companies and employees work, which certainly benefits companies and their employees.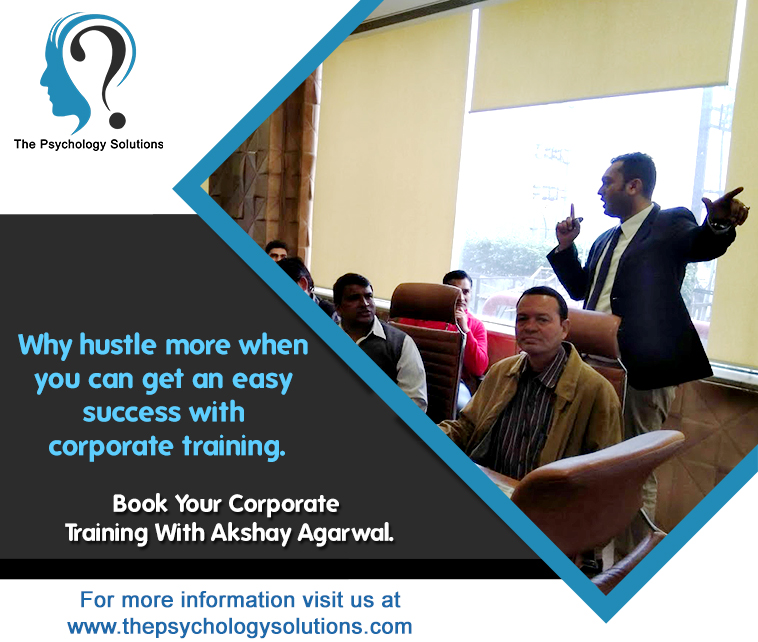 Skilled professional like corporate trainers in India help employees in delivering the best result and work on their skills. Let's find out how corporate trainers can bring a change in the picture.
1. Increasing the efficiency of an organization
Every organization wants employees to stay engaged with the professional mission and increase the value. This way, the vision and performance of the company also get improved. Therefore, corporate trainers can prepare employees from the perspective of career advancements while updating their skills. These updated skills are useful for employees in the long term.
2. Certification for the employees
The classes or coursework they provide for the employees, not only help in updating them but also change the future of an organization. Think about a company where all the employees are certified. This is possible only if you consider hiring corporate trainers. The certification process increases the recognition of achievement and thus, increases the proficiency and expertise in the field.  The certification further help employees to use it an achievement while looking for higher position job in the future.
3. Multiple ways of learning
The explosive growth in technology brings the necessity of constant improvement. Corporate training programs offered by the professionals help employees to fill this technological gap. There are multiple ways through which the employees can learn both informally and formally. These include self-authored videos, collaborative platforms, mobile learning and many.
4. Increasing the power of communication
Inefficiency in communication can create negativity among employees as well as clients. This can hamper working relationships thus, affecting the bottom line of an organization. Whether it's a simple e-mail thread or in-person meeting, employees must have the power of communication. This is pivotal especially in the field of sales. If such skills are lacking among your employees, make sure to hire corporate trainers to increase the required skills and develop them professionally.
5. Corporate Trainers in India teaches time game
Time has a great value for everyone. It is the key to success. However, many employees do not have this skill and thus, undergo a lot of stress in their professional life. Stress can lead to missed deadlines, poor quality in work and other problems. Understanding time management can help you with various techniques and help the employees to stay focused and organized.
The end game with corporate trainers in India is always advantageous from all aspects especially if you are looking to increase the efficiency of your employees. With loads of benefits, hire a professional corporate trainer with specific specializations that is required for your company. If you are looking for a professional corporate trainer in India who can change the vision and productivity skill of employees, then Mr. Akshay Agarwal is the best whom you can trust upon. Offering corporate training for years, Mr. Agarwal creates a niche in the field.