Studenting Era signed an MoU with AICTE (All India Council for Technical Education) to facilitate AICTE approved academic institutions with services for their students & faculty. The MoU was signed at the AICTE office, New Delhi in a ceremony chaired by Prof A D Sahasrabudhe. Mr. Raja Dasgupta (CEO, Co-Founder of Studenting Era) and Prof A.P. Mittal (Member Secretary, AICTE) signed and exchanged the MoU in the presence of Ms. Ruchika Sarna and Mr. Abhishek Dey (Co-Founders and Directors of Studenting Era) and the senior management team from AICTE. The association will create opportunities to 3 million students and thousands of professors & faculty members from AICTE approved institutions to get access to services from Studenting Era (www.studentingera.com), the one stop student services portal.
Studenting Era will sponsor 100% of the Membership Fee to all registered students and faculty members of AICTE approved institutions and offer many state of the art online trainings & services as a part of this engagement.
"Our endeavor is to provide a digital platform to students and today's millennials, so that they can navigate and get every aspect of products & services they are looking for. Our engagement with AICTE will strengthen this objective to support all approved institutions and get their students to access many such services which will enhance their employability matrix. These services will also get offered to the faculty members of these institutions, thus building a strong ecosystem." Says Mr. Raja Dasgupta, co-founder and CEO – Studenting Era.
AICTE has initiated various initiatives for improvement in the quality of technical education in the country, the signing of MoU with Studenting Era would facilitate students to avail various services being covered under this MoU to enhance their employability, Prof. A.P. Mittal said.
About Studenting Era
Studenting Era is an organization which provides a one-stop service portal for students covering services like skill based training, personality assessments & counseling, digital library, international student cards,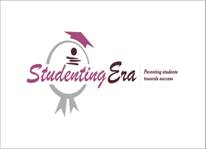 employability news & assistance, projects, entrepreneurship development, webinars and various student lifestyle services. The mission of "Studenting Era" is to create an environment, which will enable students to get access to information, services and opportunities that will enable them to enhance their career goals and objectives. Studenting Era will continue to evolve with the most diverged services which are relevant & aspirational for students, thus parenting them to success. Studenting Era is based in New Delhi with a registered office FF-4 Hansraj Complex, Sector – 31, Noida – 201301. Studenting Era services can be availed from www.studentingera.com directly or through a college specific tie up. For enquiry, contact Ruchika Sarna – +91-9811749770.
About AICTE
All India Council for Technical Education (AICTE) is a statutory body established by an Act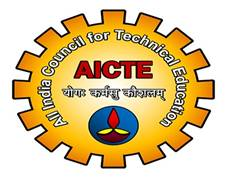 of Parliament (Act 52 of 1987) under Ministry of Human Resource Development, Government of India for the purpose of planning, promotion, and regulation of technical education system in the country with its Head office at Nelson Mandela Marg, Vasant Kunj, New Delhi – 110067.