Every month, smartphone users come across new options having new features that certainly excite users in all sense. Smartphone brands are competing hard to offer an innovative featured smartphone. In 2017, we saw brands like Apple, Xiaomi, Samsung and others competing with each other by introducing their new products and witnessed a good sale. There were some best smartphones in 2017, but in 2018, there will be more new products coming from the brands. From budget to high priced smartphones, buyers will have a good number of options to compare and buy.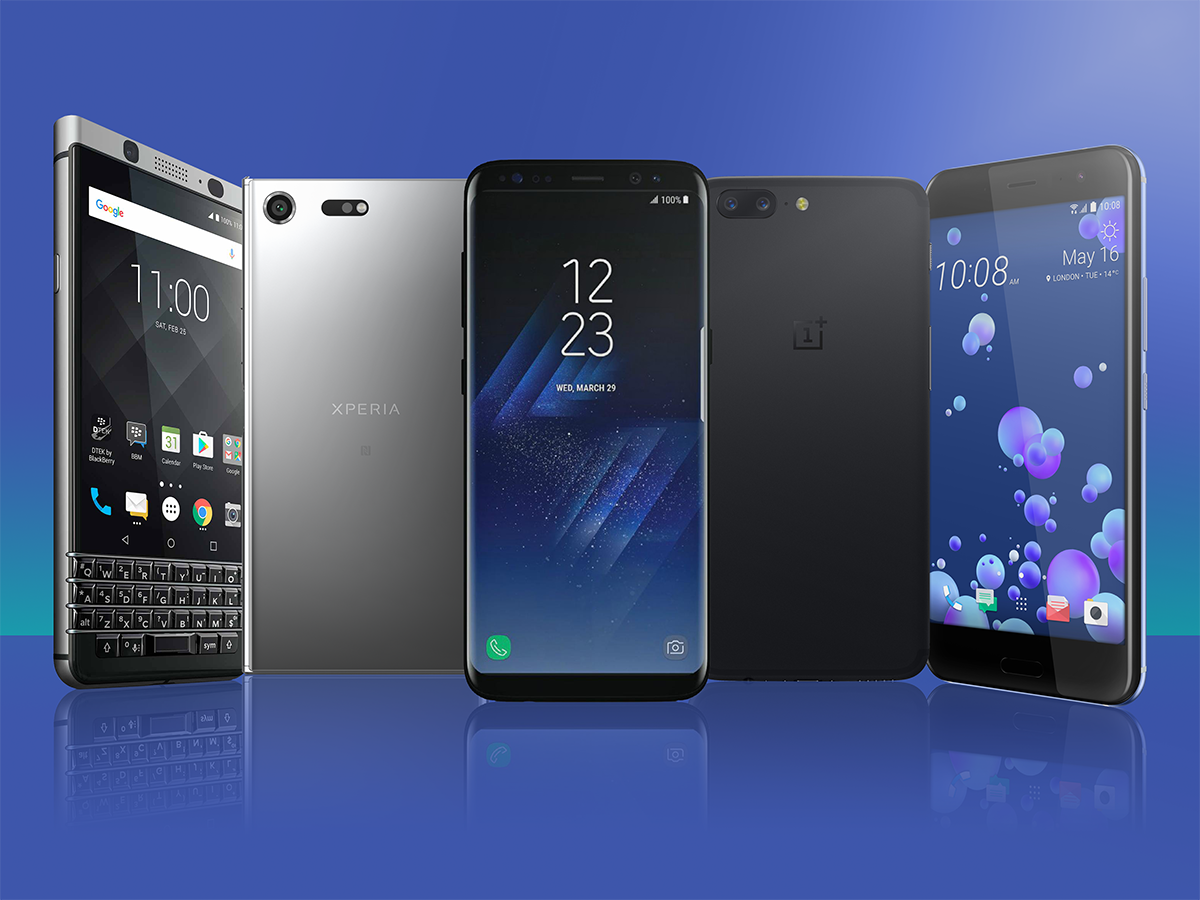 Let us now check some of the upcoming smartphones coming up in 2018 from top brands:
Nokia 9
Yeah, you read it right; Nokia is coming out with its new smartphone but in the Android version. It is said to be more premium compared to the recent Nokia 8. The curved edge with 18:9 aspect ratio and waterproof body make it the most awaited in 2018. It comes with 5.5-inch QHD OLED screen, 22mp Carl Zeiss camera and 12MP front camera. No doubt, it is the most awaited phone in 2018.
Samsung Galaxy S9 and S9+:
Samsung is one such brand that never sleeps and rolls out new phones every couple of month. The upcoming S9 and S9+ will come in two sizes and with the Infinity Display. However, as per the rumors, the upcoming models will have Qualcomm Snapdragon 845 and is expected to launch in April 2018.
Samsung Galaxy Note 9:
As mentioned above, the brand never sleeps; it will be rolling out Note 9 soon in mid-2018. It is currently working on enhancing notable features like S Pen. Though there is no official announcement, the brand will release it in August 2018.
HTC U12:
HTC is working hard on bringing new hardware, new look and additional feature in its 2018 model release. According to the rumors, the brand will return to dual camera feature (it was first to release two cameras in the back). We can't wait but stay guessing what new features will be added.
Apple iPhone 9:
As the tradition continues, Apple will be releasing iPhone 9 by October 2018. Presently, celebrating the success of iPhone X, and 8, the brand is planning to retain 19:9 displays and use Face ID rather finger ID. It would be exciting to see what's in the store for iPhone lovers in 2018.
Read More: Redmi Note 5 from Xiaomi is expected to Launch Soon