Jewar Airport, Greater Noida-
In the recent news, Central Government gave a final nod to build an international airport at Jewar in Greater Noida, adding the second airport in the region. This new airport will have a capacity with the footfall of 30 to 50 million passengers yearly.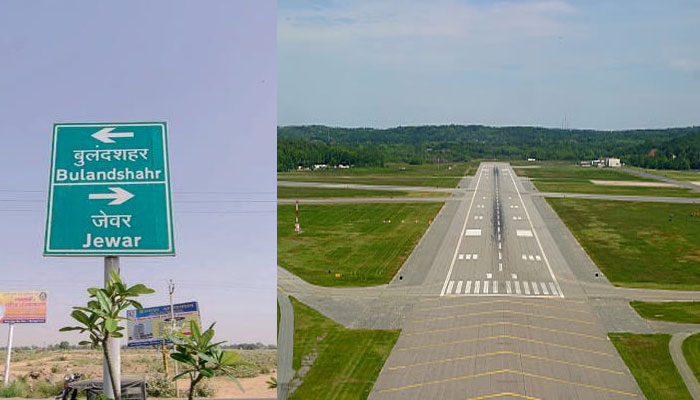 "We have granted approval for the greenfield international airport at Jewar, Greater Noida, to cater to growing flying requirements of the national capital region NCR," Civil Aviation Minister Ashok Gajapati Raju told media.
This has also answered the major question of how it will change the real estate market scenario of Noida and other regions nearby.
Jewar Airport in NCR Region: How it will impact Real Estate
How? Well, let us check:
A Major Push for the Lowest Population:
Jewar falls under the Gautam Budh Nagar district as nagar panchayat and was earlier the part of Bulandshahr district in Uttar Pradesh, having a population of 32, 269, there is a need of full-scale development compared to other regions of NCR and Gurgaon.
Simplifying of Land Acquisition:
The new airport will be built over 2,378 acres of land and the government is keen on further infrastructure development. So this will simplify the land acquisition process and the larger benefit to land owners in Jewar.
Implication of Real Estate Regulation Act:
The Real Estate Regulation Act that came into force on May 2017 will further motivate in Real Estate sector of Noida and other regions around. With prices soaring high in Delhi, Gurgaon, Noida and Greater Noida, the implication of real estate regulation act and Jewar airport will help in bringing down of price.
The real estate industry is multi-dimensional and with the development of the Jewar airport, it will bring a lot of positive impact on it in the very near future itself," said, Ankit Pradhan, Director of BOP.
Real Estate scenario in Noida and Greater Noida will improve with the coming of international airport as there will be residential, commercial, industrial and institutional growth in the area. With the reality of the airport, there will also be economic multiplier effect as it will bring a lot of demand for housing sector and office spaces will erupt along with strong capital appreciation in and around Greater Noida."