Hybon Elevators and Escalators Pvt. Ltd.  is a renowned firm in the industry of elevators and escalators. Hybon Elevators relay on one of the leading brands for their technical alliance such as Fermators for lift doors, Monarch for integrated controllers and Montanari Giulio & Co. which are global manufacturers of gears , gearless and components of lifts. Hybon Elevators  have fully complied with the safety norms with the Bombay Lift Act and Delhi Lift Act.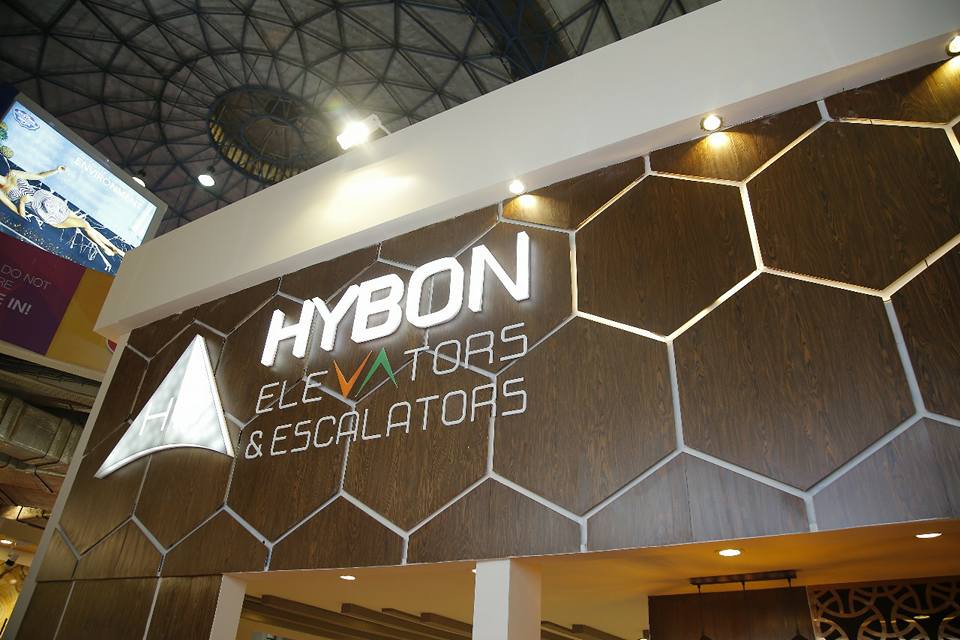 Hybon Elevators and Escalators have hired the most qualified and experienced engineers and architects for developing the most reliable and contemporary models of elevators and escalators. At the first stage the design team works according to the taste and requirements of their clients. Keeping in mind all the necessary specifications 2D drawings and  3D models are illustrated for customer approval and satisfaction. Once the best suited designs have been selected , the mechanical engineers commence their team work just to ensure the best customization of elevators or escalators according to the particular sites. Installation of the products is done with utmost efficiency keeping all the safety norms on the priority list. That's not all , Hybon Elevators comprises of well qualified maintenance executives who will serve you 24 hours in a day in times when you need them the most. The company conducts monthly supervision of all their sites and accordingly recommend to retain , recondition or replace equipment as per the requirements.
Hybon Elevators offers a wide variety of its products, capsule elevators, stretcher elevators, dumbwaiters, MRL elevators, escalators, moving walks , the list is endless . The company also have propounded their presence in the exotic designs of the display segment of elevators that includes LED screen display with more than 10 models available with them.
Just imagine the presentation of a sky scraper, a mall, or a 15 feet high office building without an elevator, it would be incomplete and undeveloped. The changing lifestyle and rush to reach the sky has made the use of elevators and escalators a necessity in our daily lives. With the modernization and introduction of latest technologies elevators and escalators can be made available with more reliability and safety and Hybon Elevators and Escalators promises to fulfill the requirement , with the most inevitable and secured aspect.