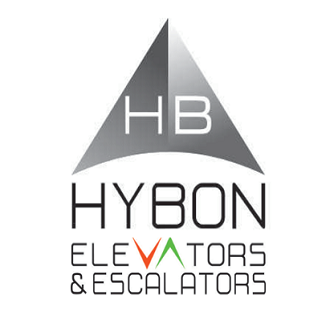 Infrastructure has taken a modern twist in design and installations and one such installation that has mandated its existence in each premise is Elevator. With new houses, offices, malls, buildings, complexes and more being laid, elevator has become a necessity. Elevators, also commonly known as lifts, have moved from being an essential just for skyscrapers to a dual storey building as well. To cater to the rising and quality needs of each construction site, Hybon brings finest and absolutely brilliant elevator and escalation solutions to one and all. Hybon Elevators and Escalators are the pioneer in providing elevation and escalation solutions. They are renowned by offering globally competitive services from designing and planning the elevator, executing the design and prepare the prototype to installing the product (elevators and escalators) successfully at the site.
Hybon has come to offer a wide range of designs starting from basic cabinet designs with stainless steel to luxury glass cabins. The exclusive designs are customized by the expert designers with the practicality and thoughtful consideration about maintenance and after services. One can be sure of their taste being materialized as the designers and engineers at Hybon Elevators understand the unique preferences of their customers well before drafting the 2D drawing which further are transformed into 3D renderings to assure the client of design of the deliverable and get the green signal.
Once through with the designing, the clients are pleased at another level with technical spec sheets for the site. The mechanical engineers at Hybon make sure that they cover each aspect of consideration in the project drawings for attaining customers' approval for the installation. Post receiving the happy flag from the clients, a team with installation expertise examines the site and double checks the documented details to lay drawings that'd be helpful for the concerned constructors and more. Hybons' installation team as well is applauded for its fine quality inspection of the products being assembled and installed. This makes it an A-OK brand when it comes to choosing a company for elevator and escalator services.
Not only fitting and installing, Hybon extends a whole new concept of modernisation of lifts while making the equipment and lifts safer each time. Hybon Elevators and escalators abide by the Mumbai lifts Act and Delhi lifts Act. It is a metonym for the merger of safety with design for installing lifts. What else makes Hybon stand out and higher than its fellow companies is the extremely cordial and cooperative maintenance and after services. Hybon makes sure that the lifts they install and service are checked at regular intervals to ensure appropriate functioning and minimize the chances of lift breakdown and inconvenience.
Now you know where to head while wishing to see your imagery elevator literally raising interior levels at the desired side along with assured safety!