Bahubali in 2015,
After a year of jokes being made on why katappa killed bahubali, the sequel to the movie is here.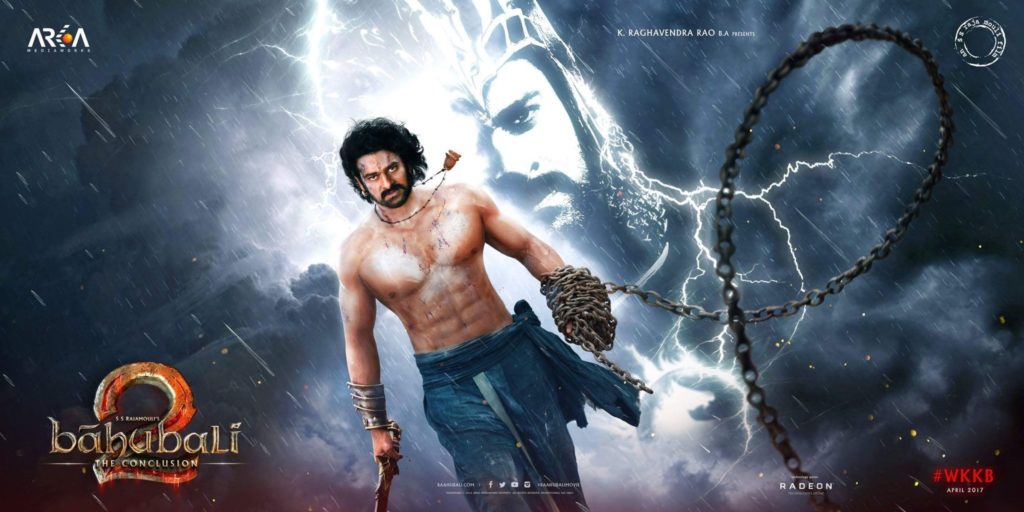 But I ponder was it really the marvel it has been portrayed as?
Of course, it is a high budget film and acting of Prabhas (as Bahubali and Shivadu), Tammana (as Avantika) and Satyaraj (as kattapa) make the movie astonishing.
But below are few points that made the movie a little tough to Biggest:-
Portrayal of a character with inhuman strength with no good reason (genetic, radiation, spider-bite etc),
Superstition at extreme levels
Paper thin characters
The compulsive obsessive slave/warrior ( Kattappa) who can be so much more but refuses to be and subjects his children to the same
Firstly, if you go ask Rajmouli if bahubali is his best movie. I don't think he would agree to it.
He has made few very good movies than that. Say Maghadheera, MaryadaRaamanna, Eega
Believe it or not when the movie is dependent or high on graphics one has to compromise at a certain point.
The story is average. As the budget would be huge (considering only 2 Telugu movies grossed over 100 crores in the Tollywood before its release) and has to be released in different languages.
The other risk he was taking was with the cast. Prabhas is not the Top notch in the industry I suppose his movies never grossed more than 70crores neither he had a huge following
It was both challenging as well as financially risky
Not just that. It's actually easy to make a movie which is more realistic and has a strong story than this kind
So while all await the second part with bated breath I wish we made movies a little sensible too.
Here you can know more.